For a More Integrated World
We create thoughtful solutions with the right blend of custom functionality and full-service consultation. Learn more about how we can help with systems architecture, automated test and measurement and custom instrumentation needs.
How We Can Help
Dam Integration & Technology is a consulting company that helps clients solve technical problems: Technology that has deep interaction with the physical world, people, or other complex systems. The value DIT brings to clients is the ability to import technical expertise, creativity and perspective. We offer a combination of services including: consultation, development, and training.
Personalized Services
Skilled engineers in test and measurement provide full-service consulting and support remotely or on-location.
Hardware Consultation
Work with our engineers to select the hardware that gets you the best results for your budget. We are an authorized dealer of NI hardware and CWR wholesale products.
Custom Solutions
We use instrumentation and software to solve problems for control, sensing, automated test and measurement.
Dustin Dam
Owner and Principal Systems Integrator
Dustin earned his degree in electrical engineering in 2008 and moved to Austin, Texas to take a position at National Instruments' headquarters. There he worked as an integrator and technical advocate for his clients specializing in automated test, systems architecture and advanced support.
Dustin's focus is bringing technical excellence from the Silicon Prairie. His customer and mission-oriented focus is grounded in test driven development and data-driven decision making. Dam Integration & Technology celebrated 10 years in business in 2023.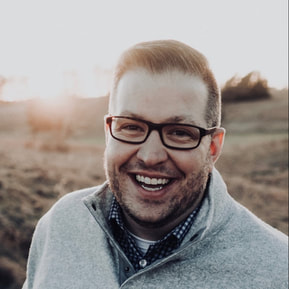 The Power of Automation: A Peek into the World of Automated Test and Measurement In the realm of...
In this blog post, we will explore the vital role of CTO services in driving innovation and success...